Labor Services
Since 2001 Rocky Mountain Rigging has been providing a reliable skilled labor force for numerous arena, stadium, and amphitheater concerts. As a registered contractor, with workman compensation policies in place for western states, we offer stage crews while fully handling all insurance, liability, and tax issues related to properly hiring event labor.
Provided Labors & Services
Riggers
Stagehands
Lighting Techs
Sound Techs
Fork Drivers
Mobile Stage Operators
Stage Manager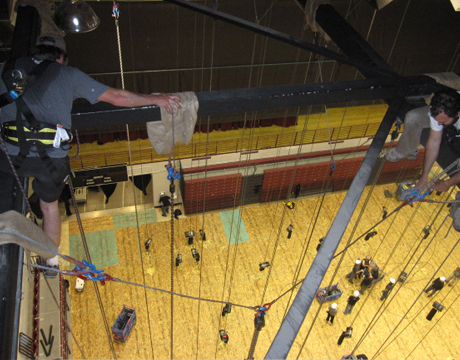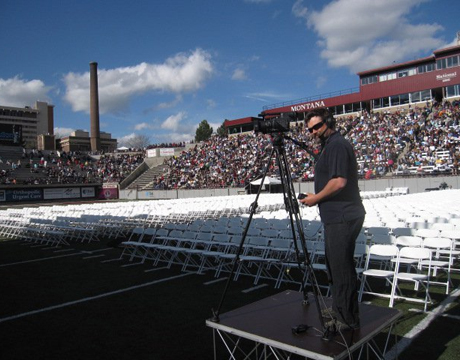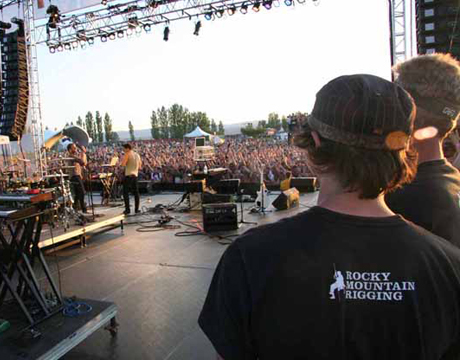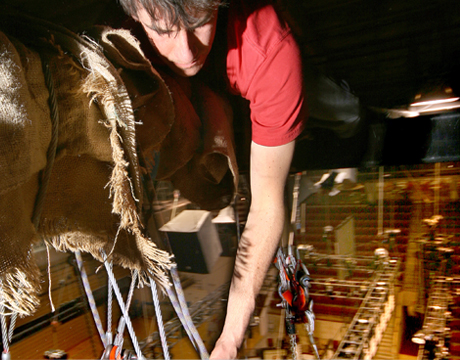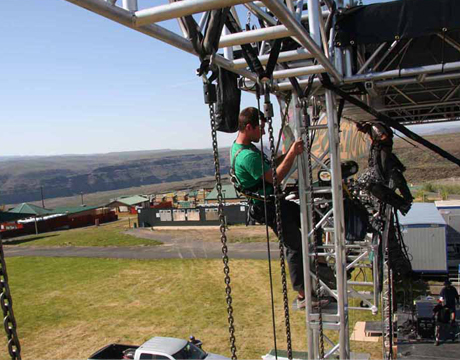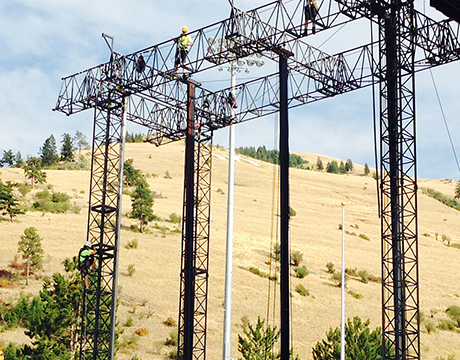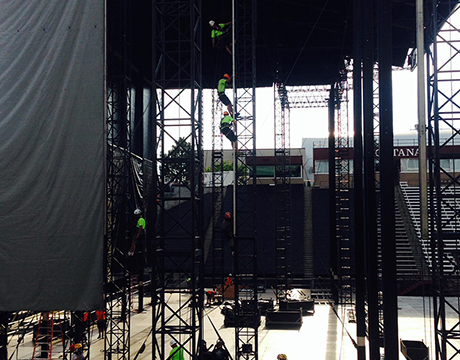 ---
Our Reputation is Outstanding
University of Montana contracted labor force for 10 years, APEC conference in Big Sky, MT; concerts by Rolling Stones, Dave Mathews, Tom Petty, and FOO Fighters. RMR crew is there from the time the first trucks rolls in, until every thing is packed up and on its way to the next gig. Each RMR stage crew receives training in job safety as well as the technical skills of event production. The RMR team is made up of hard working people with the highest level of work ethic and craftsmanship.
Rope Access
RMR started out as a few rock climbers trying to make a living when they weren't scaling large rock formations or frozen waterfalls around the country. Over time we took the time to get proper training in rope access and now provide solutions for high angle work when man lifts are not an option. Our rope access team can install fall arrest systems for industrial use, hang advertising banners in hard to reach spots, and rappel into areas to get footage for outdoor filmmakers.
Corporate Event Labor
In addition to providing crews for concerts and festivals, we also provide professionals for corporate events, trade shows, and political rallies. RMR provided labor for the President and Vice President of the United States as they visited Montana, as well as the large APEC conference in Big Sky, and numerous weddings and trade shows.